Back in February I had the pleasure of photographing the new wing to Fellowship Village, a senior living facility in Basking Ridge, NJ for KDA. It was a fun two day project and we ended with 16 nice images. Now for some, the idea of spending two 10 hour days of photography and only getting 16 images at the end of it may sound like a little too few, but we had to put in a fair amount of work to get each image to look its best. Here is some of what we did.

We started with photographing the 1st floor lobby, which had a great fireplace and coffered ceilings. The furniture had to be rearranged a bit and a couple soft boxes were positioned for fill light. A Profoto Narrow Beam was placed outside aimed at the fireplace (as a key light) to add some light and shadow, and we also brightened up the far hallway with a strip box.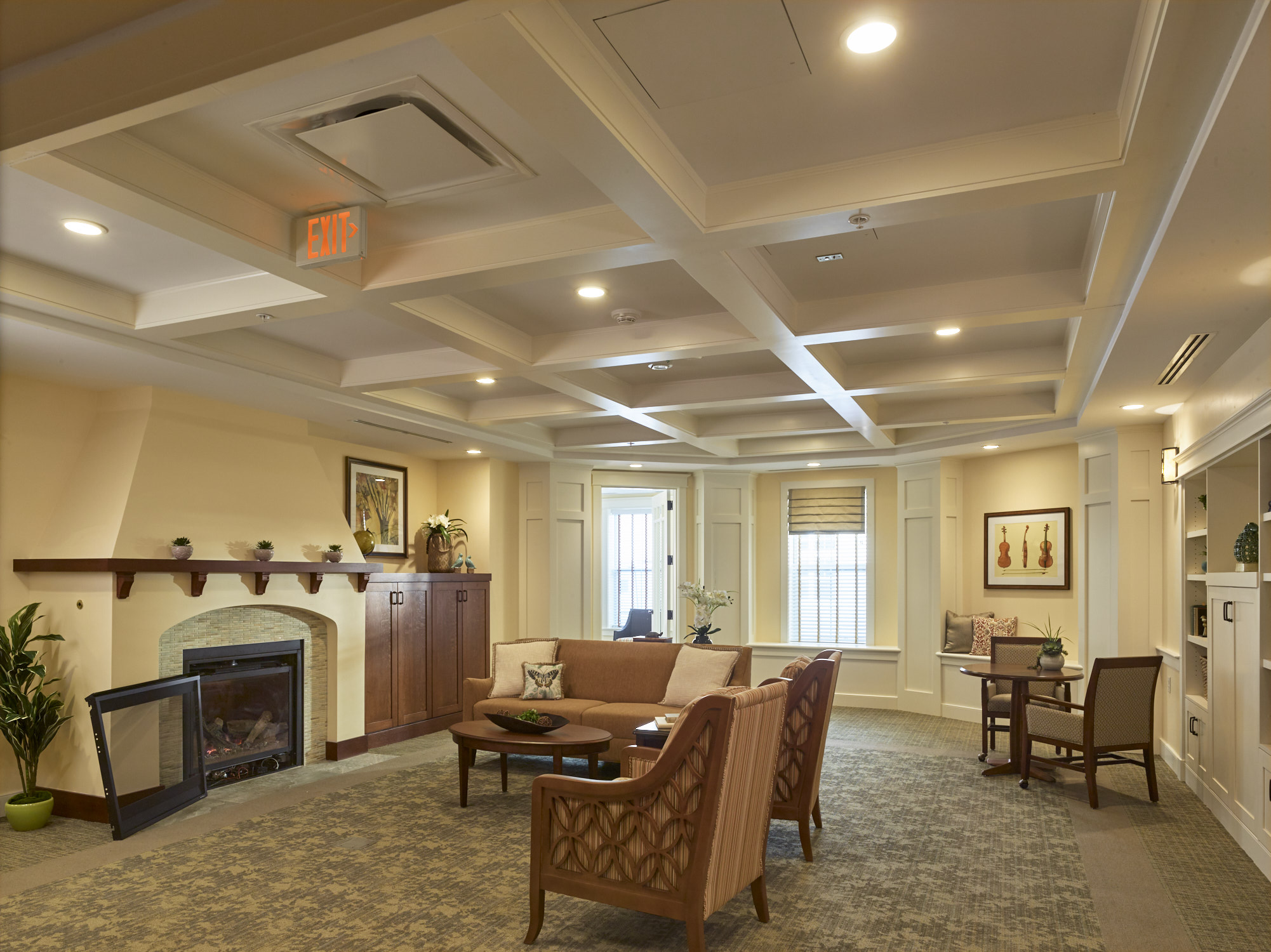 Staying in the 1st floor, we then moved to the kitchen and dining room. The propping here certainly took some attention, which the interior designers from KDA handled very well. Lighting was relatively simple; a strip box and ceiling bounce was used in the kitchen and a couple soft boxes in the dining area brightened up and added some depth to the image.
Next was a resident bedroom, which KDA's designers made look very warm and inviting. With this image, I felt the kitchen area just looked a little too boring, so I concentrated on brightening it up. So we added a strip light at the room entrance (to the right) and lit the chairs with an Arri. I did add some light to the bed from the bathroom as well.
Towards the end of the first day we moved to the 4th floor and captured a quick image of the hallway. Insofar as staging, nothing was really done other then straightening it up a bit. Although hallways don't typically involve too much lighting, and usually there are no places to hide your lights anyway, I still like to add a bit of horizontal contrast if I can. So here I lit up the table with single 4x3 soft box.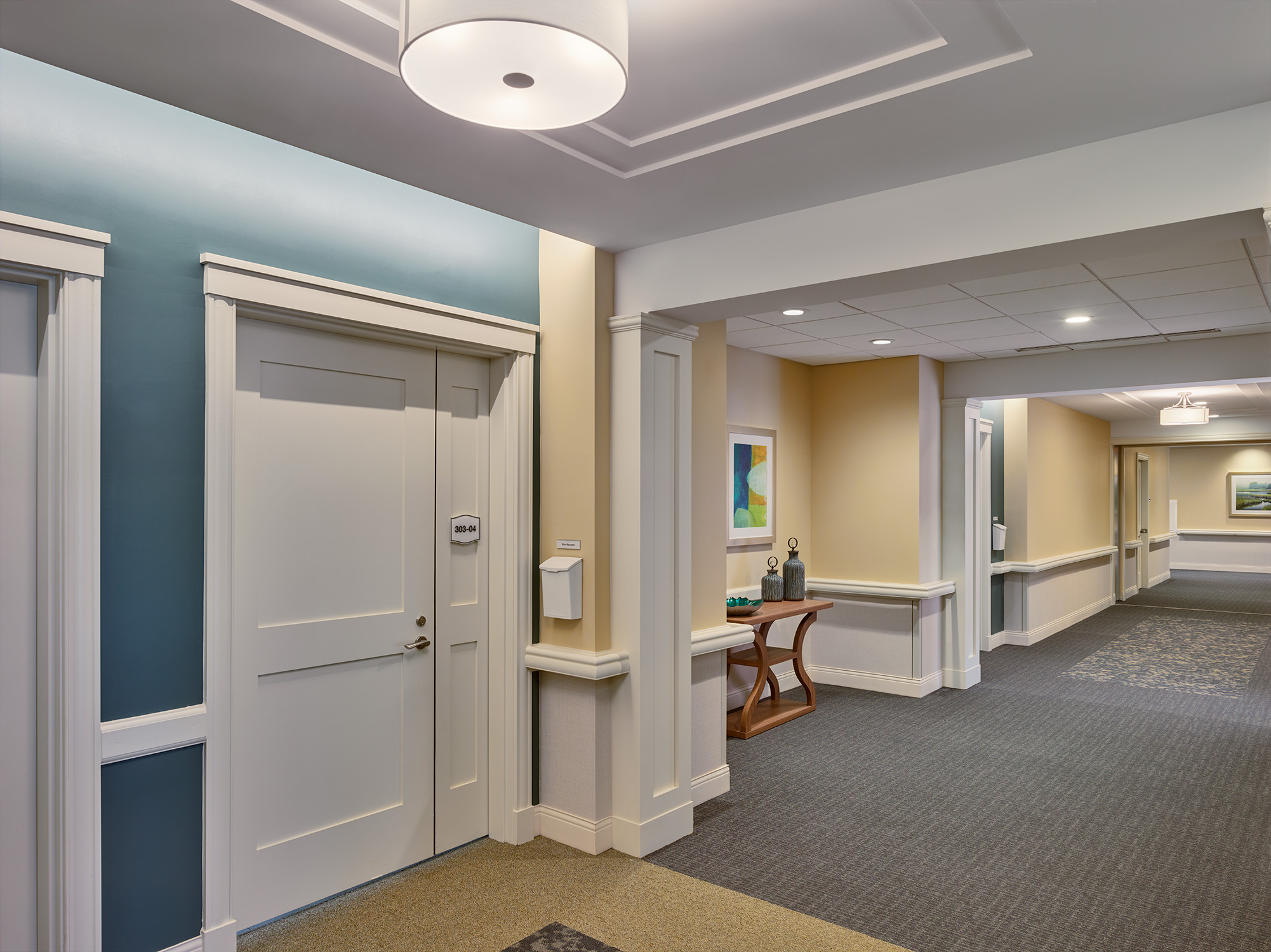 The next morning, we focused on the 4th floor lobby. When I arrived, the sunlight was streaming into the project nearly horizontally. I really liked this look, but knew it would last long enough for us to use it. So I decided to replicate it with the Narrow Beam reflector; this worked well and gave me more control then I would have had with the sunlight. I did add in a few strip lights for support and a large soft box for fill. All the while, KDA handled the staging and cleaning of the space.
The 4th floor kitchen was next, and it was somewhat of an anomaly for me. Those who work with me know I am very much into my lighting, but here, the natural light was so nice, I decided it did not need any additional major lights. I only brightened up the backsplash a bit with a couple Arri's, and that was it.
We ended our shoot with a private dining room. With this shot I could tell the sunlight would eventually come streaming into the image right before sunset, which I really wanted to use. So in order for this work, I had to imagine how this sunlight would effect the shot and light the image to make sense with it. This actually made the image look over lit before the sunlight started to enter the shot, which my assistant pointed out. However, when the sunlight finally came in (on the right) it made perfect sense and my lighting was no longer noticeable, which is always the goal.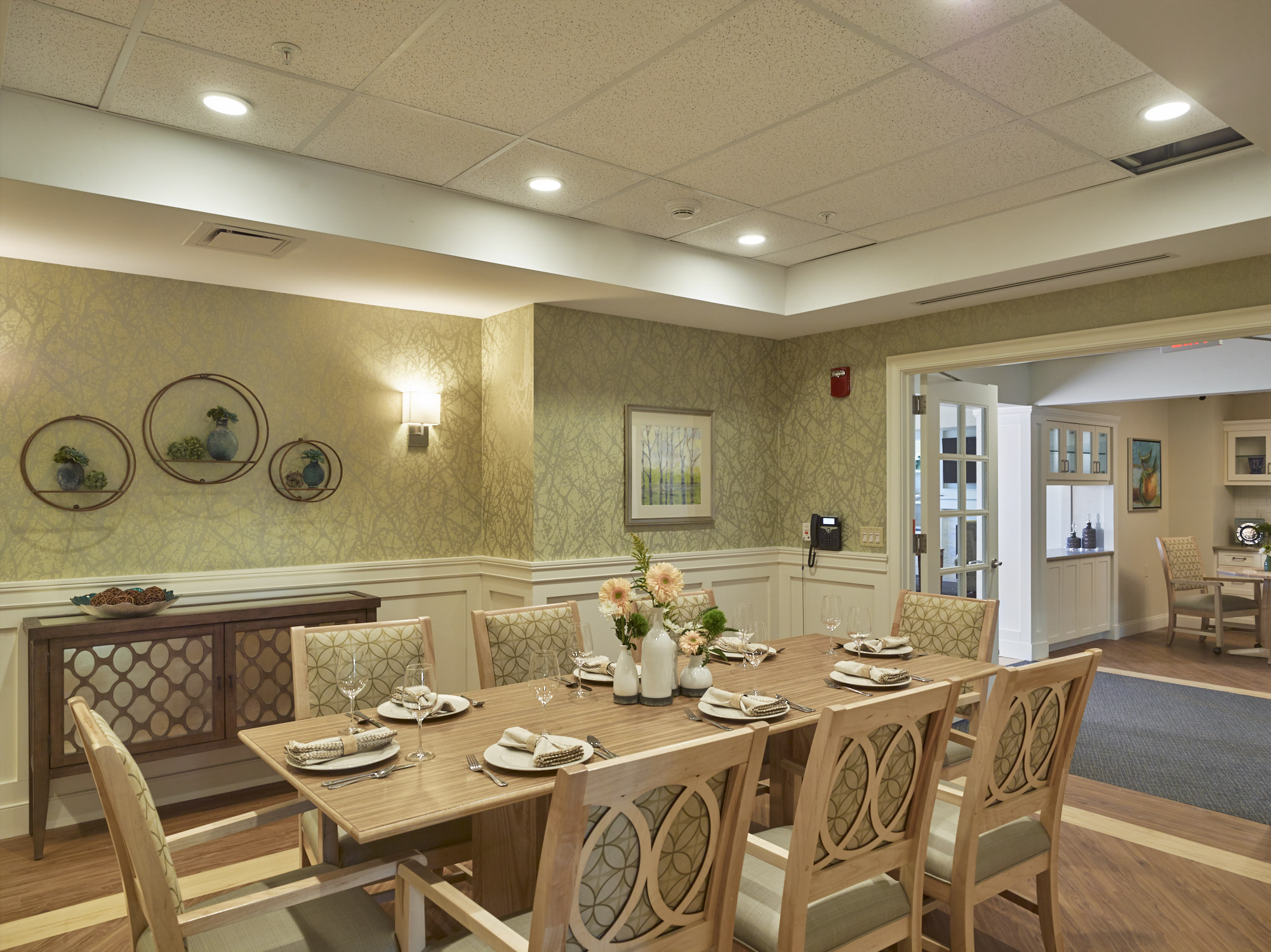 There were certainly many more images from this shoot, but these are the ones I really liked.